Speaking with Emily Wells (a.k.a. Mrs. Mac)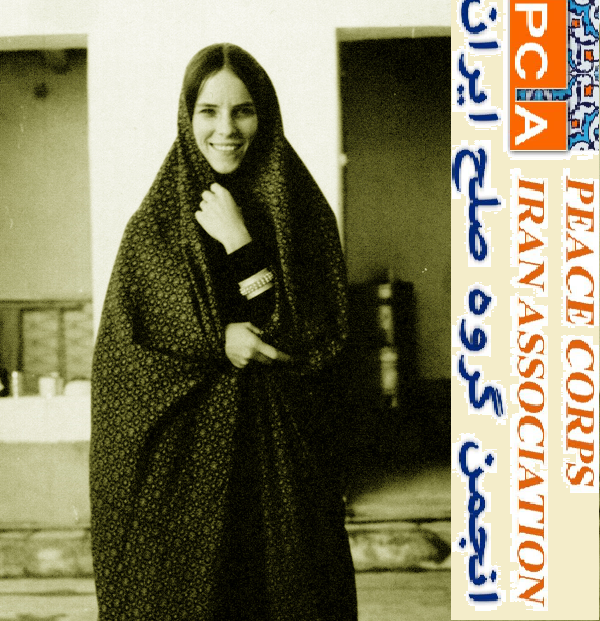 As webmaster for www.peacecorpsiran.org, it is not unusual for me to receive an email sent to our website. Usually, it involves someone searching for a Peace Corps Volunteer whom they knew back in the day. But this email was different:

I'm from IRAN. I had a great chance to become familiar with a kind American woman who had a great experience living in Iran with her ex-husband before the revolution. So I decided to set an interview with her for a magazine in my city. I can send it for your website if it is possible for you to publish it.
My best wishes,
Majid Hojjati.

In a follow up email, Majid Hojjati explained further.
In 2011 when I was doing my thesis about Larestanis emigrants in GCC countries, I saw a paper titeled "from Lar to Kuwait" by Emily Wells Gianfortoni. After that I searched her in the internet and understood that she is anthropologist and has got PhD from Harvard University. An interesting thing for me was that her thesis was about my home town people who had migrated to Kuwait and this has changed their lifestyle.
I was shocked about this very interesting happening. I was thinking "what is the relation between an American University and my city in south of Iran?"
I couldn't find Mrs. Wells until 2017 that I met Dr. Khalil Sharifzadeh, who was the President of Board of Directors at Iranian American Medical Association, to have an interview for our lacal magazine (Ghadamgah). During the conversation he surprisingly said about an American woman teacher who was in Lar at 1969 named Emily Wells. I think he was the only Lari who had relation with Mrs. Wells family. Dr. sharifzadeh promised to introduce me to her. After that we had a very good interview with her in our
magazine. At that historic conversation she said about Memories of life and teaching in Larestan at the 1970s.

I contacted Emily to request permission to post this to the website:

Yes, of course you may post the interview that Majid did with me. In fact, I had discussed the possibility of publishing an edited version for the PCIA newsletter, but I got sidetracked with other things. Majid is a delightful young man, and we've had some good conversations via Whatsapp. I'm grateful to him for publishing the interview (in Farsi) in Laresten's local paper after which I reconnected with some long-lost Lari friends.

Here it its entirety is this interview. – Doug Schermer, PCIA webmaster